Social Responsibility Speaker
Tanya Quinn, Founder of Small Actions Greater Good
Passionately Inspiring and Supporting Small Business Owners to do More Good that Benefits Their Business, Inspires Others, and Amplifies Their Purpose
Tanya's always had an overwhelming need to see the bigger picture – to know how her efforts and energy in life were contributing to something more.
To fill a gap that she saw between large corporate programs and small business opportunities, she founded Small Actions Greater Good to provide Social Responsibility inspiration and support to Small Business Owners who, like her, want to contribute to the greater good while also contributing to their business growth and profitability.
She's a passionate social responsibility speaker who inspires Small Business Owners to do more good while also providing practical tips and resources to help make their efforts easier and more effective (i.e. contribute to their business growth).
After 20 years of experience in Corporate America, she's comfortable presenting formal training to a large room of students, teaching a hands-on workshop, casually presenting a topic during a lunch event, or discussing a topic with an in-person or online host.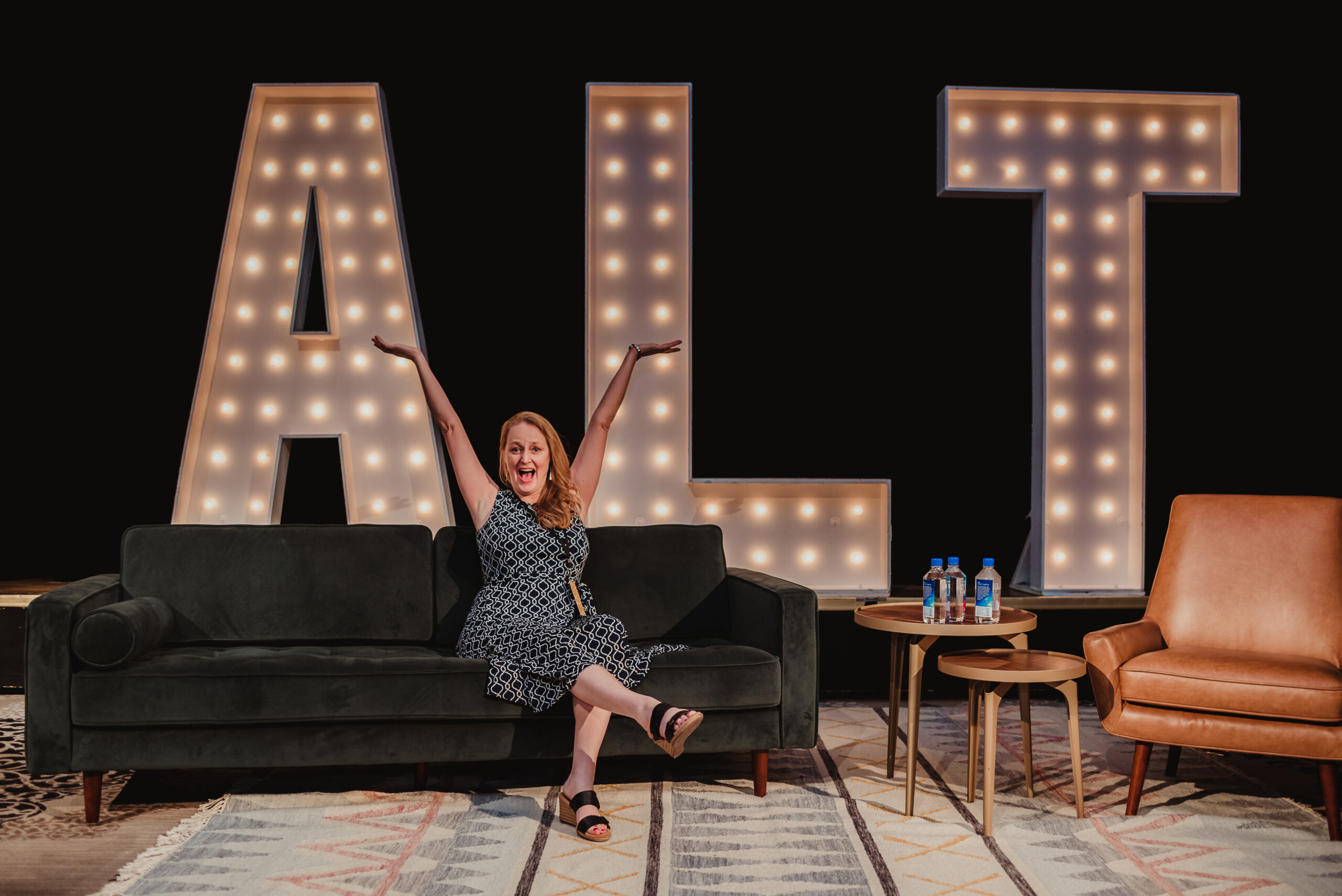 Round Table / Social Responsibility Speaker at AltSummit 2020
One of the ONLY Social Responsibility Speakers talking to Small Business Owners
What Are You Interested in?
"Tanya and her training is a big 'Yes!' Her message – inspiring and relevant. Her presentation skills – articulate, engaging, and welcoming. Her professionalism – a dream come true. Her webinar for our regional business development institute turned out better than imagined. People loved it! (So did I) I highly recommend Tanya and Small Actions Greater Good."
Online Learning Specialist, Women's Business Center at JEDI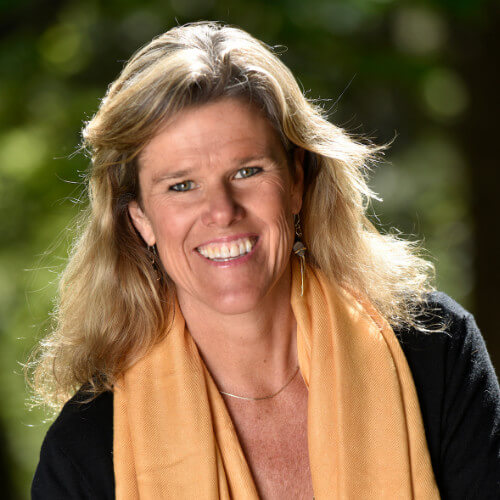 Get Out Of Your Own Way – Stop Believing the Myths That Keep You From Doing Social Good (Or More Social Good)
There are 6 very common myths about Small Business Social Responsibility that prevent most owners from doing social good, or more good, through their businesses:
1. A business can't be both profitable and do good.
2. Social responsibility only applies to Corporations or Large Businesses.
3. Social Responsibility is not worth it for Small Business Owners.
4. Social Responsibility doesn't apply to MY Small Business.
5. Social Responsibility is too hard for Small Business Owners.
6. Why bother? As a Small Business, my efforts will barely make a difference.
During this keynote, Tanya addresses each of these common myths, discusses how they often prevent Small Business Owners from embracing Social Responsibility, and presents an alternative truth for each myth.
Accepting the new truths empowers Small Business Owners to let go of what's holding them back and start doing social good (that also BENEFITS their business). Let's change the world together!
If You Don't Benefit From Your Social Responsibility Efforts… Don't Do Them! (You Can Be Philanthropic In Your Own Time)
Small Business Owners rarely make business decisions that don't benefit their business. Would they hire an employee who can't do the job they need them to do? Of course not.
And yet, when doing social good (or social responsibility), very few business owners consider, yet alone plan for, how their efforts are connected to and can benefit their business.
In this keynote address, Tanya tells a story about an IT company making a difference in the world through building houses.  Sounds great, right?
Well… maybe not.
She then uses this story to introduce 5 key elements that must be considered to make social responsibility EFFECTIVE.
7 Key Lessons I Learned While Chasing My Purpose
Tanya was blessed to identify her "purpose" relatively early in life (to make a difference in the world and help as many people as possible).
However, knowing her purpose and figuring out what to do about it was a 20+ year journey of discovery, twists and turns, and challenging but rewarding decisions that ultimately led to the creation of Small Actions Greater Good.
During this conversation, Tanya talks about her journey and shares the seven key lessons she learned along the way that will help individuals who are still chasing their purpose.
This talk is an alternative to those helping people "find their purpose." Tanya speaks to individuals who already have an idea of what they want but no clue what to do next.
Excerpt from the Exceptional Woman Tour 2022 Promo Video
Featuring a highlight from Tanya's keynote address
Tanya Quinn, Small Business Social Responsibility Speaker
Educational Courses and Workshops
Doing Good Is Good For Your Business – How Social Responsibility Can Benefit Your Business But Only If You Are Doing It Effectively
Doing good AND growing your business are not mutually exclusive. In fact, Small Actions Greater Good believes they should be purposefully intertwined.
During this formal training class, Small Business Owners will:
Learn the background and intention of Social Responsibility and determine whether your business "should" be socially responsible.
Eliminate the most common objections or limiting beliefs that may keep you from getting started or doing more social good.
Explore how doing good can benefit your business and why it matters to make your efforts effective.
Leave with 3 concise recommendations for what to do next for Business Owners who are 1) just getting started, 2) already doing some good, and 3) want to take their efforts to the next level.
This content can be delivered as a formal training or more detailed workshop. It is best for Small Business Owners who are just getting started or only casually doing social good.
How to Make Your Social Responsibility Efforts Easier and More Effective (As a Small Business Owner)
Doing social good through your business, i.e., being a socially responsible business owner, is FABULOUS. However, if you aren't being EFFECTIVE with your Social Responsibility efforts, you are wasting your time.
During this formal training class, Small Business Owners will:
Find out what it means to make your social good efforts EFFECTIVE and why this is important for your business (hint, it's about making sure your efforts also benefit the business).
Learn how to more easily determine what actions to take, keeping in mind that every business owner differs in their approach.

Explore how to modify existing actions and plan future actions to make them more effective.
This content can be delivered as a formal training or more detailed workshop. It's best for Small Business Owners who are already doing social good but want to expand what they do AND benefit from their actions.
Keeping Social Good In Mind When You Start or Manage a Business
Educating up-and-coming Small Business Owners and Leaders is a very important mission for Small Actions Greater Good. This course is intended to introduce students to Social Responsibility and how they can start off their business with the social good in mind.
During this formal training class, students will learn:
Your different "social responsibility" business structures that can be used to do social good and how they vary.
Background and intention of Social Responsibility and how it's been embraced by Corporate America.
Six most common myths that often prevent Small Business Owners from embracing Social Responsibility.
Different options for doing good and how these efforts can benefit a business.
How and why it's important to make these actions effective.
This formal training is intended for students in high school business programs and undergraduate business school students.
(Podcasts, Panels, and Fireside Chats)
Tanya loves to talk about ALL things social responsibility. She's comfortable having casual and interactive conversations with hosts during podcasts or being a guest as part of an expert panel or a one-on-one fireside chat. She can answer questions about or discuss the formal topics above (but in a casual setting) or participate in unscripted, flowing conversations about Small Business Social Responsibility in general.
Some additional topics for consideration for your podcast, panel, or chat include:
How and why Small Business Social Responsibility (SBSR) differs from Corporate Social Responsibility. Tanya believes this so much that she wrote her own definition and unique approach to SBSR.
Whether Small Business Owners "should" be socially responsible. And the answer is not what you expect.
How doing social good is SO MUCH MORE than what most people think of. Hint, it's not just about recycling more or volunteering some time.
How social responsibility has been proven to benefit a business and what that means to your business.
What it means to make your social responsibility efforts EFFECTIVE.
How to improve your specific social responsibility efforts (meant for a real case scenario discussion with the host or a guest).
Why there are four different levels of Small Business Social Responsibility in the Small Actions Framework, how they differ, and why it helps to understand this for Small Business Owners.
How to take a strategic approach to Social Responsibility (there are two related but different paths).
"I had the privilege to meet Tanya Quinn through a mutual business contact. This contact's exact words were, "You HAVE to meet Tanya! She is AMAZING!"
Tanya agreed to be a Keynote Speaker at my Women's Business Conference and everyone in the room was not only engaged but became well-informed on the benefits of business owners implementing a strong Social Giving program within their operations.
What made this Keynote impactful was Tanya's knowledge and passion about simple methods most businesses tend to overlook, especially entrepreneurs. She has mastered the art of keeping her audience engaged by bringing an energetic, engaging, and entertaining yet professional delivery of her content! If your company or event is looking for the RIGHT Keynote for your next training, Tanya Quinn will be a great choice!"
Global Speaker, Multiple Business Owner, 8X International Best Selling Author, and Founder of the EXCEPTIONAL Woman Tour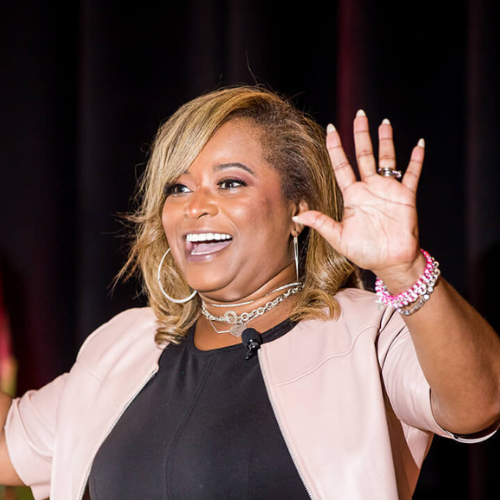 Inquire about An Opportunity
I'd love to learn more about your speaking or training needs and audience. Let's chat!
Corporate Social Responsibility Speaker
Tanya is NOT a Corporate Social Responsibility Speaker. Small Actions Greater Good, and her speaking engagements, are about how to make Social Responsibility easier and more effective for Small Business Owners, which she believes is DIFFERENT from Corporate Social Responsibility.
Learn more: