From the Small Actions Directory
Be Aware of Physical Hazards
Being aware of physical and biological hazards is important for outside employees to remain safe while on the job. Workers' health and safety may be in danger from biological dangers, including plants, spiders, snakes, and insects, as well as from physical hazards such as severe heat, cold, exposure to the sun, noise, and sunlight.
It is crucial for small businesses to put their employees' safety first and to give them the necessary training and tools to shield them from potential physical and biological risks. This helps prevent workplace accidents and injuries while also ensuring the welfare of the workforce.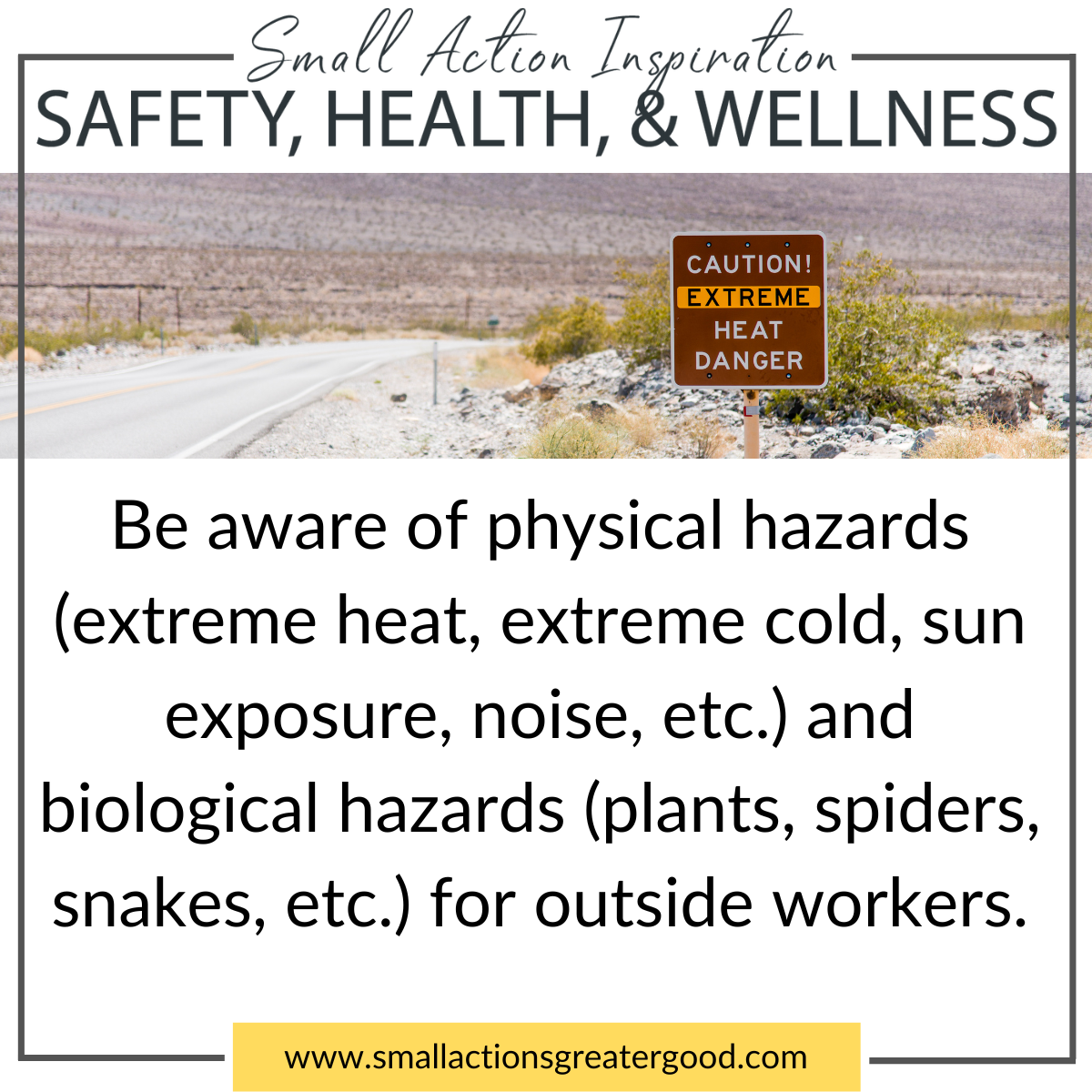 Interested in Learning More?
Ideas for getting started:
Small Actions are steps that you can take to do more social good through your Small Business.
They are organized into 4 categories as part of the Small Actions Framework, a unique approach to Small Business Social Responsibility.
A complete list of the categories, and subcategories, is maintained as a blog on this site.
About Small Actions Greater Good
Small Actions Greater Good provides education, resources, and training to make it easier for Small Businesses Owners to do more effective social good that benefits their business, makes them proud of their efforts, and inspires others (also known as Small Business Social Responsibility).
Learn more about Small Business Social Responsibility by visiting our Free Education and Resources page.
Browse Complete Directory
Review Small Action Inspirations for ideas on how to do more social good through your Small Business.