From the Small Actions Directory
Install a Defibrillator at Work
Placing an Automated External Defibrillator (AED) at your place of business could offer a potentially life-saving intervention in the event of a cardiac arrest.
It demonstrates your dedication to the security and welfare of your employees, guests, and customers. You can improve a person's chances of survival if they have cardiac arrest at work by keeping an AED on hand. It also shows that you care about the health and safety of your customers and employees, making it a wise investment for your company.
It's important to carefully examine the best kind of AED, employee training, appropriate maintenance, and appropriate signs before installing and keeping an AED.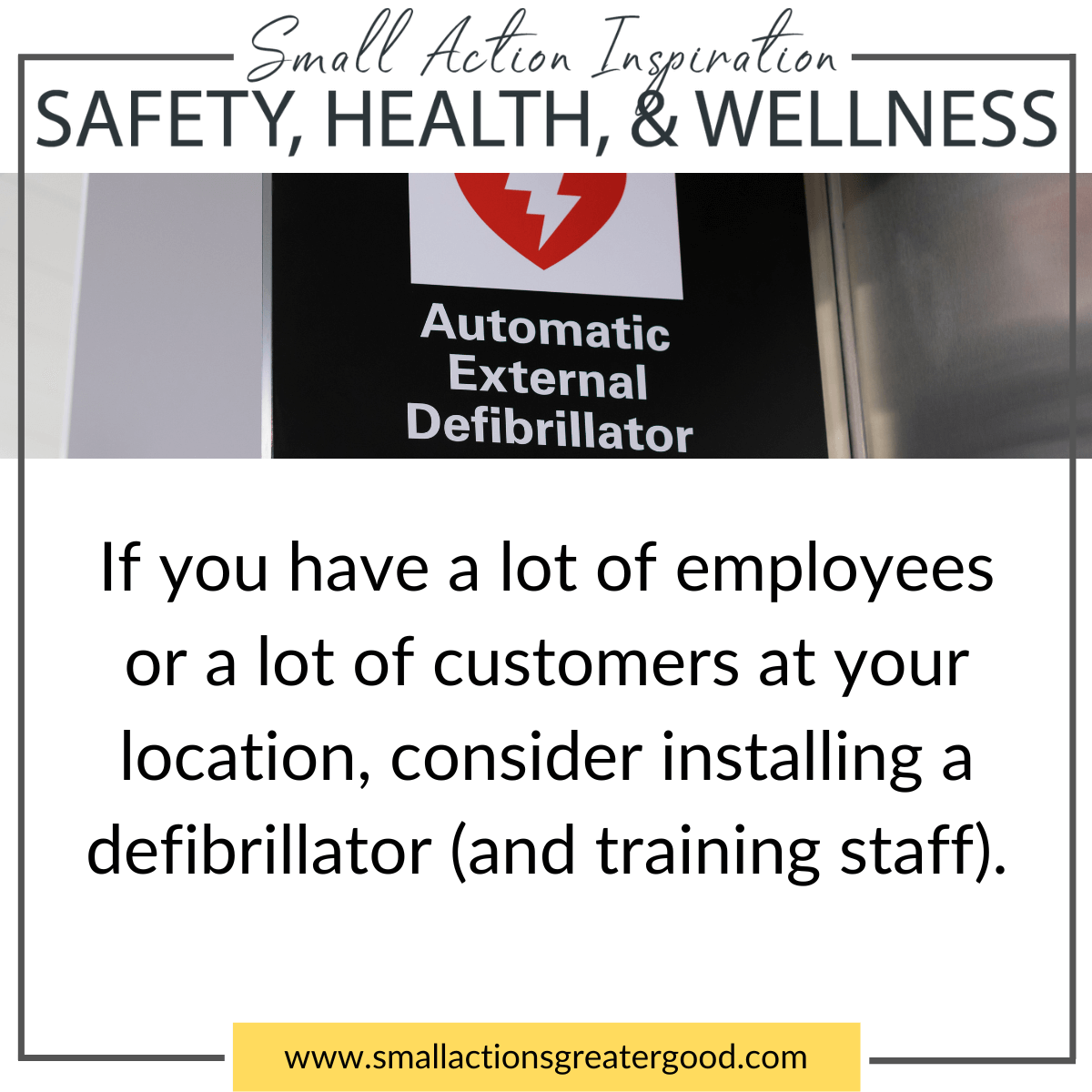 Small Actions are steps that you can take to do more social good through your Small Business.
They are organized into 4 categories as part of the Small Actions Framework, a unique approach to Small Business Social Responsibility.
A complete list of the categories, and subcategories, is maintained as a blog on this site.
About Small Actions Greater Good
Small Actions Greater Good provides education, resources, and training to make it easier for Small Businesses Owners to do more effective social good that benefits their business, makes them proud of their efforts, and inspires others (also known as Small Business Social Responsibility).
Learn more about Small Business Social Responsibility by visiting our Free Education and Resources page.
Browse Complete Directory
Review Small Action Inspirations for ideas on how to do more social good through your Small Business.