From the Small Actions Directory
Installing motion sensor lights in the workplace is a simple yet effective move that can have several advantages. These lights are made to turn on when someone enters a space automatically and to turn off when no motion is detected.
They are best used for locations not used frequently or where lights are accidentally left on, including conferences, storage rooms, closets, and break rooms.
It is important to weigh the price of installing motion sensor lights against the electricity savings. Although they can initially cost more to buy and install, motion sensor lights may ultimately save you money since they use less energy. Additionally, reducing energy consumption through the use of motion sensor lights can also help to reduce the company's carbon footprint.
Finally, these lights can also improve safety in the workplace by illuminating dark areas and reducing the risk of accidents.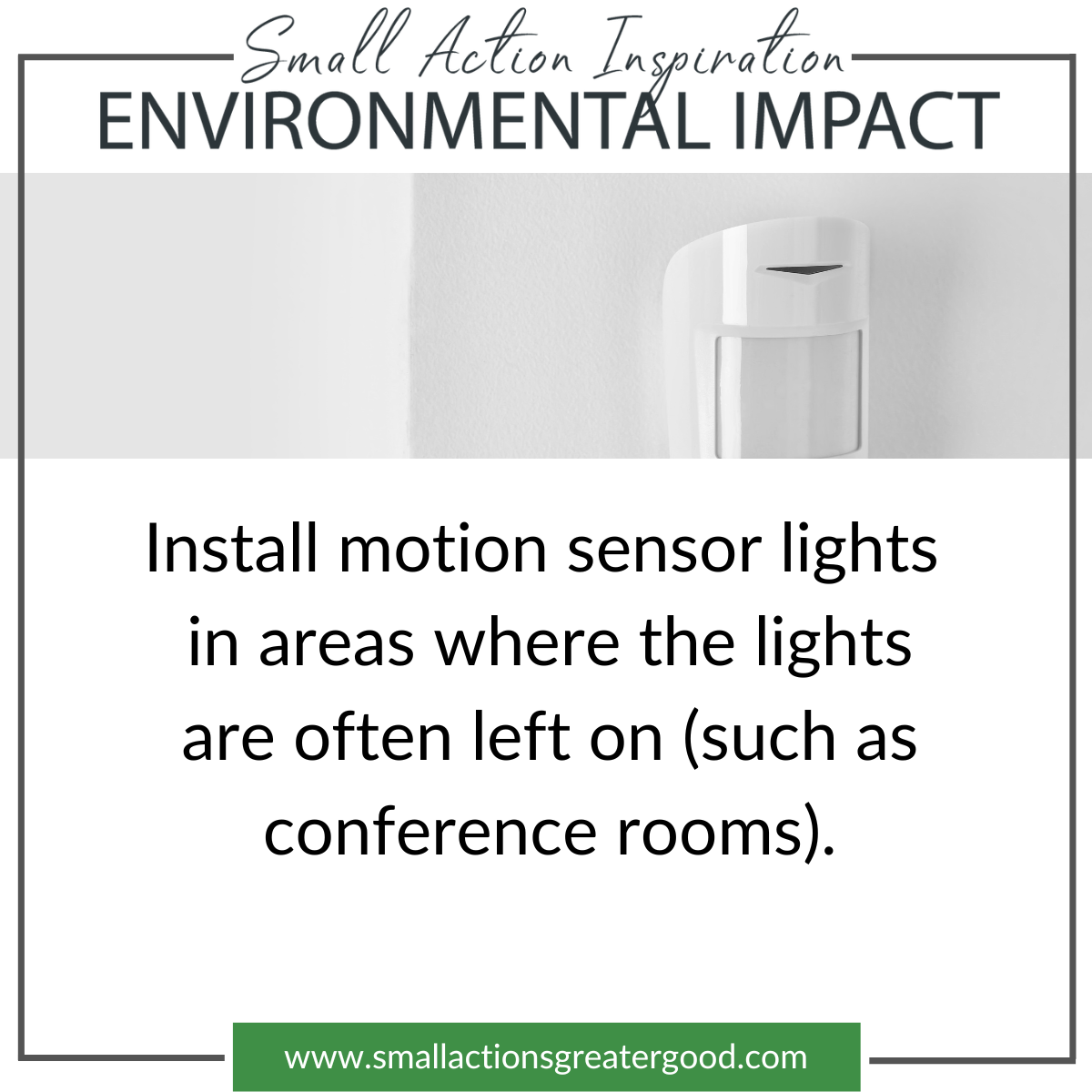 Small Actions are steps that you can take to do more social good through your Small Business.
They are organized into 4 categories as part of the Small Actions Framework, a unique approach to Small Business Social Responsibility.
A complete list of the categories, and subcategories, is maintained as a blog on this site.
About Small Actions Greater Good
Small Actions Greater Good provides education, resources, and training to make it easier for Small Businesses Owners to do more effective social good that benefits their business, makes them proud of their efforts, and inspires others (also known as Small Business Social Responsibility).
Learn more about Small Business Social Responsibility by visiting our Free Education and Resources page.
Browse Complete Directory
Review Small Action Inspirations for ideas on how to do more social good through your Small Business.